K.O.L. Radio is an online music channel launched in May 2020 by James Catchpole (Mr. OK Jazz) and Hiroko Otsuka (DJ Otsuka), based in Tokyo, Japan.
Our programs include DJ mixes, podcasts and interviews that present a diverse and eclectic variety of music and culture to our listeners, bringing together music fans around the world.
K.O.L. Radio features a growing network of guest selectors across Japan, but also internationally with contributors from Europe, Asia, as well as North and South America to date. Jazz, World Music, Soul, Funk, Rock, Blues, Reggae and Hip Hop, but also lesser known local styles of music such as Balkan Gypsy, Indonesian Pop, and Philippine Jazz musicians are all introduced.
The mixes and programs are created by people from various music backgrounds such as DJs, producers, musicians, journalists, and collectors who have years of experience diving into their respective music interests. We consider the programs on our station to be carefully constructed with a sense of purpose and coherence that can only grow over years of listening and performing, and can't be generated via an algorithm with no context.
Listeners who enjoy the programs are invited to support us by signing up for a monthly subscription on Mixcloud, to also receive extra benefits such as offline playing of programs.
Viva music!
K.O.L. Radioは、James Catchpole(Mr.OK Jazz)とHiroko Otsuka(DJ Otsuka)によって2020年5月にスタートしたオンライン音楽チャンネルです。ミックスやポッドキャスト、インタビュー番組を中心に、東京を拠点に世界中の真面目な音楽ファンが集まることを目指しています。 これまでに日本のみならず、ヨーロッパ、アジア、北米、南米などからゲスト・セレクターを迎え、ジャズ、ロック、アンビエント、ソウル、インド・グルーブ、バルカン・ジプシー、クラシック・ヒップホップなど、様々なジャンルのミックスを紹介してきました。
K.O.L.のすべてのプログラムは、DJ、プロデューサー、ミュージシャン、ジャーナリスト、コレクターなど、あらゆるジャンルの音楽を深く掘り下げてきた長年の経験を持つ人々によって構成されています。アルゴリズムで生成されたプレイリストとは異なり、K.O.L.のミックスは、長年のディープリスニングの中で培われた目的意識と一貫性を持って構築されています。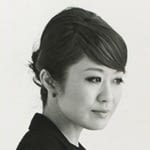 DJ Otsuka (Hiroko Otsuka) has been a professional rare groove DJ for more than 20 years, having appeared at events such as Fuji Rock, the Blue Note Jazz Festival, and many other sessions around Japan, including the long running 'Champ' night at the legendary club The Room in Shibuya. She also compiles the multi-volume 'Piece The Next' compilations introducing contemporary Japanese jazz, and has produced the two releases by RM Jazz Legacy, released on her own Key Of Life label. She is also a regular contributor to all the major Japanese music magazines.
1960年以降のブラックミュージックを中心としたレコードコレクターであり、国内外で20年以上の経験を持つDJ。ニューヨーク、スペインでのゲストDJや、東京JAZZ、2度のFUJI ROCK FESTIVAL、Blue Note JAZZ FESTIVAL in JAPAN等出演。 渋谷のクラブThe Roomで約20年のレジデントDJを継続する傍ら、日本の誇るジャズレーベル、TRIO RECORDSや、DIWなどの選曲監修、日本の現代ジャズを紹介するコンピレーションや、自身のプロデュースユニット「RM jazz legacy」を自身の立ち上げたレーベルKey of Life +からリリースするなど、新旧の日本のジャズシーンのキュレーターとして活躍。アナログレコードのオピニオンリーダーとして朝日新聞、読売新聞などのメディア掲載、日経新聞をはじめ音楽/オーディオ媒体での執筆も手がける。二児の母。
Mr. OK Jazz (James Catchpole) is a New York City native and now 22+ year resident of Japan. In addition to hosting the long running OK Jazz Podcast (now 124 episodes and counting), he is a contributing writer to Songlines Music Magazine, Downbeat and various Japanese publications. Since 2007 he has run tokyojazzsite.com, a website devoted to the hidden jazz world of jazz cafes and bars. For three years he hosted the Tokyo Jazz Map online radio program (55 episodes) at jjazz.net, where he interviewed leading Japanese jazz musicians. He also worked with photographer Philip Arneill on the Tokyo Jazz Joints photo project.
ニューヨーク出身で、現在は日本に22年以上住んでいる。長く続いているOK Jazz Podcast(現在124エピソード)の司会者であるほか、Songlines Music Magazine、Downbeat、その他様々な日本の出版物に寄稿している。2007年からは、ジャズカフェやバーの隠れたジャズの世界を紹介するウェブサイト「Tokyo Jazz Site.com」を運営。オンラインラジオサイト JJazz.Netも番組Tokyo Jazz Mapの55エピソードで日本のジャズミュージシャンをインタビューしていた. 家で山積みの古い音楽雑誌や本、コンゴのルンバのアルバムなどを愛聴している。